About Belize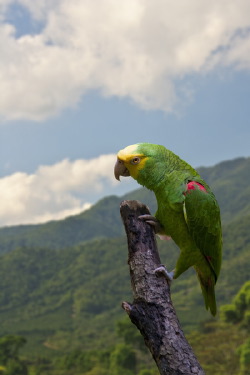 Belize is a small, English-speaking nation on the coast of the Caribbean Sea, bordered in the north by Mexico and to the south and west by Guatemala. Encompassing approximately 8,866square miles, Belize is about the same size as the state of New Hampshire; however, Belize's estimated population of 300,000 is only one-fourth that of the small New England state. El Salvador is also about the same size as Belize, but it bursts with a population of nearly eight million. In other words, in Belize there is room to roam.
Belize is a democracy that has never suffered a civil war or dictatorship, so a visitor need not worry about civil strife. Representatives to the 29-member House of Representatives are freely elected, while the eight members of the Senate are appointed. Like the United States, there are two major political parties in Belize. Belize enjoys a high literacy rate of about 76% and a life expectancy of 73 years for women and 67 years for men.
Belize is a land of natural beauty, with unspoiled rivers, dense jungle, high mountains, rich agricultural lands, and a largely undeveloped coastline dominated by mangrove swamps. Some 40% of the country is forever protected by national parks, wildlife sanctuaries, natural monuments, and nature, marine, and private reserves. Belize is home to approximately 4,000 species of plants and trees including some 275 kinds of orchids, more than 500 species of birds, and many species of reptiles and mammals.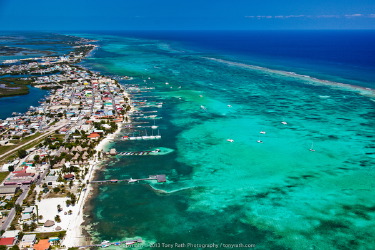 A number of small islets called cayes (pronounced "keys") lie just off the coast of Belize. Some have accommodations for tourists while others are part of the world's longest unbroken reef, teeming with exotic marine life. The Belize coastline remains the most sparsely populated one in Central America. The country is divided, north to south, into six districts: Corozal, Orange Walk, Belize, Cayo, Stann Creek, and Toledo. Many visitors spend most of their time in the Cayo and Belize Districts. Cayo District is where many of the jungle lodges are located. Belize District encompasses Belize City and Goldson International Airport as well as the northern islands including Ambergris Caye and Caye Caulker. Placencia is on a peninsula in Stann Creek District. Southern Belize is becoming more popular due to its white sandy beaches and new accommodations. Activities may include whale and shark watching, diving, fishing, kayaking, and more. So come join us on your Belize vacation. Enjoy our Belize Jungle lodges our Belize beach resorts.