Central Belize and Caye Caulker Birding Package
7 days / 6 Nights Birding in Belize Tour Package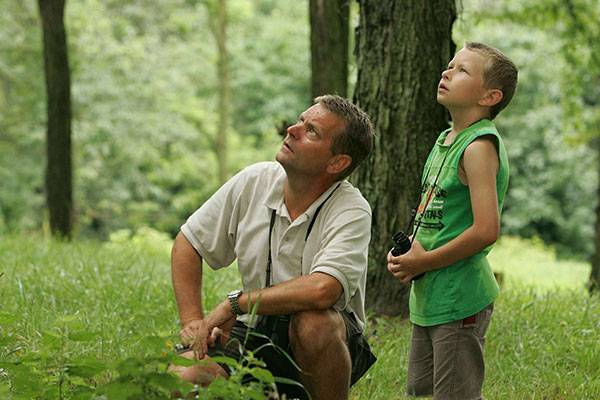 Double occupancy US$1,849.00 each | Single supplement US $ 2,098.00 each
Belize Birding package Includes: All transportation, tours, guides, park fees, lodging and meals as stated B,L,D. Breakfast lunch and dinners
Day1: AIRPORT/CRYSTAL PARADISE – You will be met at the airport by your Belize bird guide and transferred to your Belize jungle lodge accommodations. There will be opportunities for birding along the way as we drive through a number of habitats such as mangrove swamps, pine savannahs and later jungle. We check into our Belize accommodations at Crystal Paradise after a short orientation. O/N Crystal Paradise. L/D
Day 2: MACAL RIVER CANOEING – Pre-breakfast bird-walk on the grounds at Crystal Paradise. Some of the birds we hope to see include Red-legged Honeycreepers, Tanagers, Tityras, and Parrots. Lesson's Motmot and the Ferruginous Pygmy-Owls are also a common sight. Easy morning to hang out explore on your own after a late breakfast.
Leisurely canoeing on the Macal River. While canoeing we have the chance to see Neotropic Cormorants, Sungrebe, Mangrove Swallows, Gray-necked Wood-rails, Amazon Kingfisher Green Kingfisher, Squirrel Cuckoos, and other wildlife that frequent the riverbanks such as iguanas sunning themselves on the rocks and trees. Breakfast, lunch,, Dinner and overnight Crystal Paradise.
Day 3: MOUNTAIN PINE RIDGE – Early departure to the Mountain Pine Ridge Reserve. Here we have the opportunity to see yellow faced Grassquits, Rufous-capped Warblers, Acorn Woodpeckers, Yellow-backed Orioles and Golden-hooded Tanagers. Black headed Siskins can often I'd rather be seen flying in flocks. There is a strong possibility of seeing the orange-breasted falcons and king vultures by The 1,000 Ft. Falls (Hidden Valley). We have seen the Lovely Cotinga 8 out of 10 trips other birds include Ornate hawk Eagle Black and White Hawk eagle and the Stygian Owl. Breakfast, packed lunches, Dinner and overnight Crystal Paradise
Day 4: El PILAR – We will make an early morning visit to El Pilar, a Maya site in Belize offering some of the best flora and fauna in the area. It is excellent for Belize birding, hiking, and provides an insight to Belize's sub-tropical forests. We will make stops along the way to view birds such as the Collared Manakins and Honeycreepers, Rufous-tailed Jacamars, Tody Motmots, Euphonias, Olive-backed Euphonias, Yellow Tyranulet, Northern-barred Woodcreeper, White-whiskered Puffbirds, White-necked Puff-birds, Rufous-tailed Jacamars, Stub-tailed Spadebill, a Number of Trogons an array of flycatchers etc. Breakfast, packed lunches, Dinner and overnight Crystal Paradise.

Day 5: BLUE HOLE/ BELIZE CITY/ CAYE CAULKER – We will depart in the morning for a stop at the Blue Hole National Park.
The Blue Hole has a number of trails to hike within the park. Some of the unusual birds known to this area include White Hawks, Spotted-Wood Quails, Emerald Toucanet, Crested Guans, Keel-Billed Toucans, Great Antshrike, Northern Royal flycatcher, Black-cheeked Woodpecker, Cinnamon and Rose-throated Becards, Great Antshrike, Orange-billed Sparrow just to name a few. Drive to Belize city and board water taxi for a 45 minutes boat ride to Caye Caulker. Overnight at Seaside cabanas or Pura Vida Inn in Caye Caulker.
Day 6: CAYE- CAULKER-CORAL GARDENS MARINE RESERVE – Pre-breakfast bird walk on the reserve there as we look for the Cinnamon Hummingbird, Whimbrels, Black Catbird, Bananaquit, Yucatan Vireos, Rufous-necked Woodrail and more. Magnificent Frigate-birds and Brown Pelicans are commonly seen flying over the sea. Belize snorkeling tour departs at 10:30 to the Belize Marine Reserve. Belize is home to the second largest barrier reef and is teeming with marine life. We can swim in crystal clear waters with the sharks and Rays as we enjoy the many colorful fishes, turtles and other marine life. Overnight Seaside cabanas or Pura Vida Inn in Caye Caulker.
DAY 7: CAYE TO BZE VIA WATER TAXI – Boat transfer to Belize City Marine terminal for a short drive to BZE Int'l airport for your flight home after a fun filled birding vacation in Belize.
Things to pack for your Birding in Belize trip.
Personal medication & Basic first-aid
Insect repellent and sun-screen
Binoculars, sunglasses, Camera and batteries
Back pack for day trips
Water bottles (as we have 5 gals purified water you can refill from creating less garbage)
Rain poncho, long sleeve shirts, long pants
Casual clothing, hat, Comfortable shoes or hiking boots
Sandals or water shoes
Flashlights, and Underwater disposable camera