Eco Lodge
Belize Eco-Lodges
Belize resorts and Jungle lodges in Cayo District of Western Belize. Come join us on your Belize birding vacation and stay at one of our Belize lodges.
We are proud to be among the few Belize eco lodges and Belize resorts owned by locals. Everyone wants to experience different things out of their Belize vacations.
It is one of the few Belize tourist destinations owned and operated by Belizeans.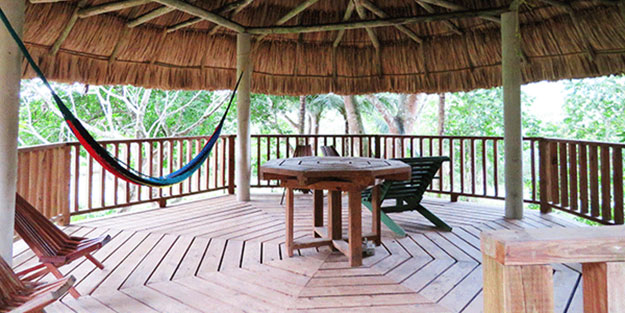 Crystal Paradise Resort in Belize Our Belizean family run Belize eco lodges has something for everyone, from the most Belize adventure seeker, to families with children seeking a learning experience on their Belize vacation, Birders with a list of Belize Birds to see and to the person who just wants to spend time relaxing with a margarita or pina colada by the pool. Our family takes pride in making people feel at home. Have the sons guide you on the many Belize tours we have to offer. The daughters serve some of the best home cooked meals. "Come as a visitor and leave as family".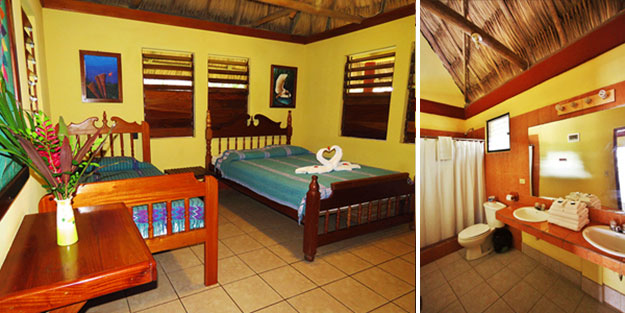 Unique places to stay on your Belize birding vacations. These Belize resorts are located in the lush Jungles and alongside the beautiful Macal River only 4 miles south of San Ignacio offering some of the most affordable Belize lodging and accommodations. We have the beach resorts connections for the reef portion of your Belize trip where you can snorkel and dive some of the best coral reefs in the world. Belize beach resorts.
The location puts you in close proximity to the beautiful town of San Ignacio and enchanting things such as Belize Mayan Ruins, Caves, Rivers, Waterfalls, Jungle, and the town's nightlife, just to list a few!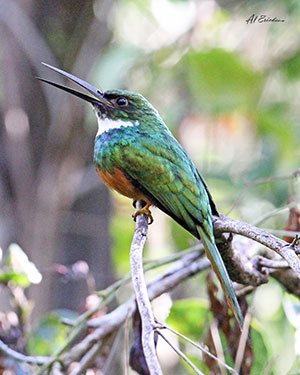 We are the leader in Belize birding vacations and nature tours. Crystal Paradise was built by the Tut family, using the ancient art of palm–thatched roofs that blend with the natural beauty of Belize and it remains one of the few Belize hotels and resorts specializing in birding and Belize adventure vacations. Over 200 species of birds have been recorded on the grounds of Crystal Paradise. See Belize bird checklist.
Combine the exotic atmosphere with genuine Belizean family hospitality and the result is a rare encounter between culture and Belize adventure. We provide our guests with the opportunity to explore the country's many wonders while staying in comfort that reflects Belizean culture. While here you can climb the Belize Maya ruins, canoe, inner-tube and kayak the rivers, hike the many trails in search of wildlife and birds at one of our many Belize national parks or simply relax in a hammock enjoying the gardens.
New Properties
We have added 15 acres for guests to use. The property is located next to Crystal paradise we have made trails on it and has over 65 species of plants labeled, a booklet has been created to list their medicinal uses etc also serves as home to both residents and migrant birds. Some of the best Belize birding is done here.
Emerald Paradise lodge ready to open for the 2011-2012 season with 9 rooms in a rainforest setting. A great location for Belize birding you can see a number of forest birds. There are marked trails to hike on and learn about medicinal plants and their uses.
The Aracari Jungle lodge is an upscale Belize Jungle lodge and still under construction it will feature six luxury cabanas fully air conditioned, private verandahs and decks, new restaurant serving International cuisine, and a swimming pool. This Belize resorts and eco lodges near San Ignacio Western Belize will be ready for the 2012 Season. Come stay at one of our Belize jungle lodges on your Belize Vacation and choose from a list of Belize tours.