Southern Sites
Jaguar Reserve (Cockscomb Basin)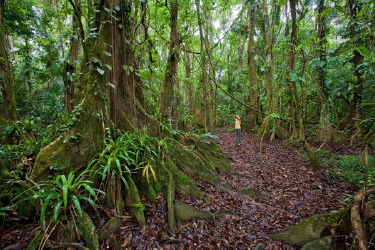 The Belize Jaguar Reserve is the world's only jaguar preserve. Located in Cockscomb Basin, it is home to jaguars, parrots, black howler monkeys, toucans and a host of other species found only in the tropical forests of Central America. It covers 102,000 acres of lush rain forest in the Maya Mountains of southern Belize.
The reserve has Belize's best-maintained system of jungle and mountain trails, and they are alive with endangered flora and fauna. The mighty jaguar, once the undisputed king of the Central and South American jungles, has a haven in this sanctuary. Although the basin is home to a strong population of jaguars, the chance of actually seeing an elusive jungle cat is pretty slim.
The forest is home to a sizable percentage of Belize's plant and animal species. It is an ideal environment for plant spotting, serious birding or seeking out wildlife. Special trails have been cut to give visitors a taste of the area's bio-diversity.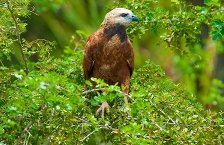 About 300 species of birds have been recorded in the area. These include the endangered Scarlet Macaw, Keel Billed Toucan, Emerald Toucanet, and the King Vulture. The reserve is also home to an abundance of amphibians and reptiles, including the Red-Eyed Tree Frog. Among the mammals are coatis, tapirs, deer, otters, anteaters, armadillos, and of course jaguars.
The forest itself is made up of a wide range of plant species. These include some large trees such as Ceiba, Mahogany, and Santa Maria. A large number of orchids and bromeliads can also be found here.
Mayflower Bocawina National Park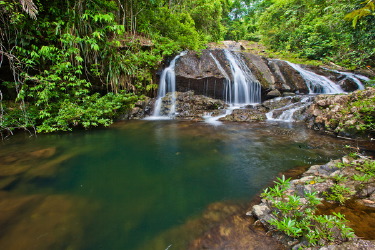 This recently declared national park is a largely an undiscovered gem. The park is over 7000 acres, and located off of the Southern Highway in the Stann Creek District. It is made up of mostly lowland forest. More than 200 bird species have been sited here. In addition, abundant wildlife, waterfalls, and undisturbed natural setting make this an ideal spot to experience Belize jungle while seeing many birds such as the rare Keel-billed Motmot, trogons, flycatchers, owls, and much more.
During our birding tours, we stay at a Belizean owned lodge which is a true eco-lodge located within the park itself, using solar and hydropower for all electricity.
Blue Hole national Park & St. Herman's Cave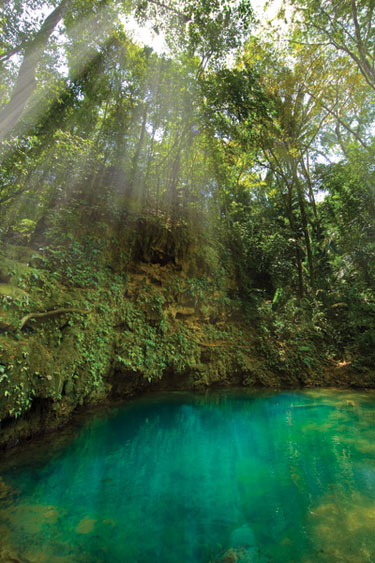 Blue Hole National Park is a 575-acre protected area located along the Southern Highway near Belize's capital city of Belmopan. The park boasts many outstanding features, including Blue Hole, a magnificent sink hole and its surrounding cave system. The Blue Hole is actually a short but deep stretch of underground rivers whose course is revealed by collapse of a limestone cavern. It flows on the surface for about 55 yards before disappearing beneath another rock face. This is a wonderful place for bird watching and swimming.
There are a number of trails to hike within the park. Some of the unusual birds known to this area include White Hawk, Spotted-Wood Quail, Crested Guans, Lovely Cotinga, Keel-Billed Toucans, Red-Legged Honey Creepers, and Slaty-Tailed Trogons.
We can easily spend half to a full day here end the trip with a refreshing dip in the pools. A number of stairs descend to this small spring. Its cool, turquoise waters, surrounded by dense forest, overhung with mosses, vines and ferns are the perfect spot for a cool and relaxing dip.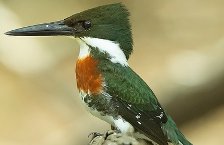 St. Herman's Cave is part of Blue Hole National Park. It is a short hike from the parking area/visitor center to the cave entrance. Upon entering, visitors go down steps that were originally cut by the Maya. Once inside, people can clamber over rocks and splash through the water, while admiring stunning cave formations created over a millennium ago. After exploring the cave, there is the option to hike a 2 1/2 mile interpretive trail with observations that leads over the cave.